[ad_1]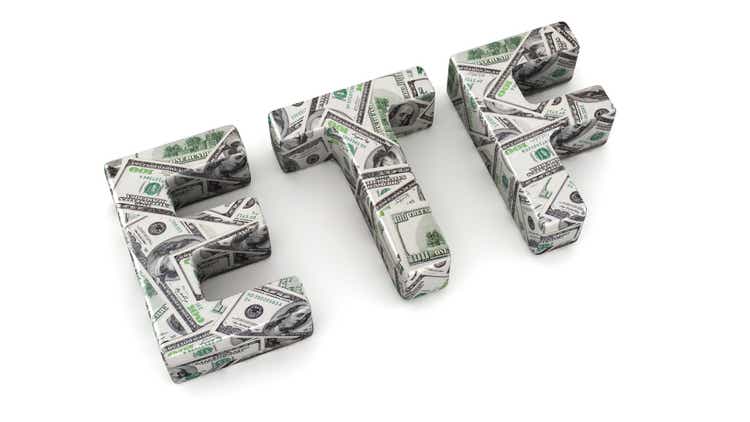 Wall Steet observed investors retract $10.7B from the fund space which included both conventional funds and exchange traded funds for the week ending Feb. 1. The weekly outflow marked the first week of redemptions in the past six trading weeks.
Money market funds experienced the most significant outflow, as the space pulled $8.3B out of the markets. Moreover, taxable bond funds lost $2.7B, tax-exempt funds pulled out $362M, yet equity funds were able to attract $637M.
Equity exchange traded funds were able to amass $4.6B on the week and were led by the JPMorgan: Beta BuildersEurope (BBEU) which attracted $908M and the JPMorgan: Equity Premium Income (NYSEARCA:JEPI) which took in $889M.
In reverse, the two equity funds that gave back the greatest amount of investor capital were the SPDR S&P 500 ETF (NYSEARCA:SPY) and iShares Russell 1000 Growth ETF (IWF). SPY the world's largest ETF lost $1.7B and IWF lost $1B.
From the lens of fixed income ETFs, the area experienced outflows of $4.5B. The two funds that stole back the most capital were the iShares: iBoxx $Investment Grade Corporate Bond ETF (NYSEARCA:LQD) as it lost $937M, and the SPDR Bloomberg 1-3 Month T-Bill ETF (NYSEARCA:BIL) as it took back $738M.
On the other end of the spectrum, the iShares: 5-10 Investment Grade Corporate Bond ETF (IGIB) injected $227M, which was the largest amount of inflows of any other fixed income ETF for the trading week.
ETF flow data is per the latest Refinitiv Lipper fund-flows report.
In other ETF flow news, see what were the top 10 ETF outflow leaders in all of January.
[ad_2]

Source link